BM Racing Release Silver Wolf (银狼)modify Kits for DRR01-V2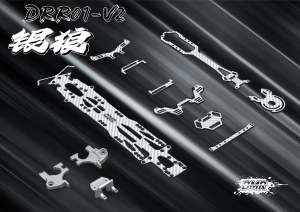 BM Racing developed the new generation MR layout modify kit for DRR01-V2 chassis, We named ——— Silver Wolf 银狼 , The Silver Wolf kit included :new alum silver rear gear box, silver carbon motor mount, silver carbon front & rear shock mount, long belt, silver carbon battery holder, silver carbon upper deck and silver carbon main chassis (The Silver Wolf kit included screws and aluminum column).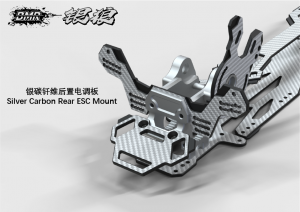 The highlights of the Silver Wolf kit are the newly designed alum rear gearbox, silver carbon main chassis, silver carbon shock tower and silver carbon motor mount, not only change the motor layout to the MR, but also we created more adjustability of the chassis, we have optimized the design on the basic chassis, make it easier and faster for players to change the chassis setting; The silver wolf kit we chose the silver carbon, make it look cooler to match the silver alum parts.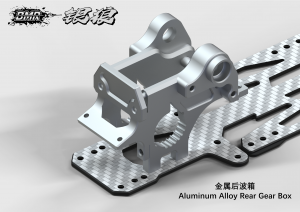 We used the quick-release design on the Silver Wolf rear gearbox, for remove the rear diff you only need to twist a few screws off, it greatly reduces the tedious disassembly and assembly steps when maintaining and adjusting settings.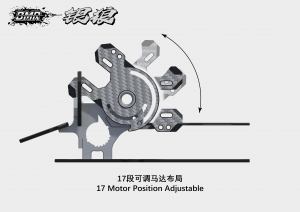 The Silver Wolf carbon motor mount have 17 segments adjustable, the layout of the motor layout and front & rear specific gravity distribution of the chassis can be flexibly adjusted, also the motor axis can be adjusted to be completely perpendicular to the rear axle, effectively increasing the traction of the rear.(There are also holes on the motor mount to install the motor cooling fan stay).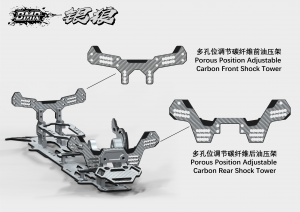 The carbon front & rear shock mount have added more adjustable holes, allowing customers to have more settings and options.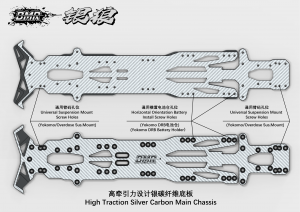 The Silver Wolf  kit uses the design of a flexible carbon main chassis, which greatly improves the twisting of the rear of the car, effectively increases the traction of the rear, increase the corner handling and the combative; We increase few screw holes on the Sliver Wolf main chassis enable it to use Yokomo or Overdose suspension mount and Yokomo DRB battery holder.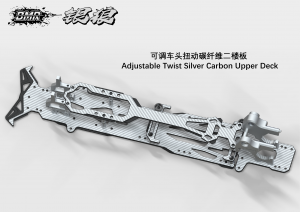 The newly design upper deck have three diifferent twists adjustable in front.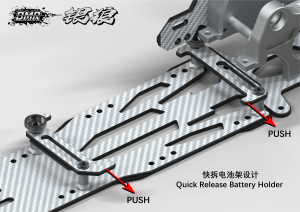 The quick release carbon battery holder can easily install the battery by only unscrew two screws. The battery can only been install by vertical orientation(The horizontal orientation battery install need to using the Yokomo DRB battery holder), which can effectively balance the left and right weight distribution of the chassis, reduce excessive rear rolling, and increase the flexibility of the chassis, the battery can be adjusted fore and aft to adjust the weight distribution between the front and rear of the chassis.
Related posts