BMR-X Series are back ! the brand new BMR-X PRO pre-order now!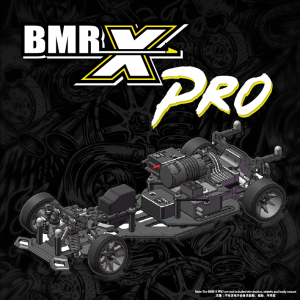 Check out ! at this 2023 new year we are release the brand new 1/24 scale RWD RC drift chassis —— the BMR-X PRO.
BMR-X Pro are the whole new design of the BMR-X series, simpler structural design makes the chassis install easier, more adjustable parts create more settings on your chassis, and also the BMR-X PRO 90% parts are using carbon and alum parts greatly improved the accuracy of the chassis, the BMR-X PRO will bring you to the next level of our BMR-X series.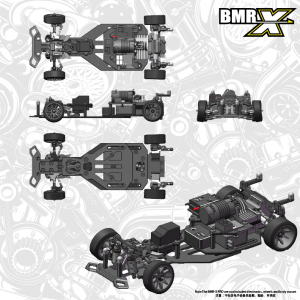 First at all the newly designed front end are one of our highlights, Integrated design front bulkhead can effectively reduce the problem from the accuracy of installation, Slide rack steering system, easily setup caster adjustable upper arm mount design, new alum knuckles and alum front upper and lower arm.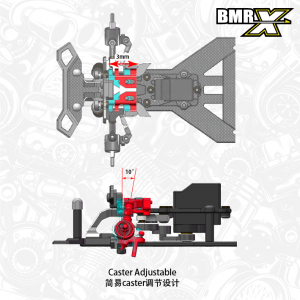 The slide rack steering system of the BMR-X PRO can easily change the ackerman angle by switch different spacer under the rod end, also the BMR-X Pro will come with 10mm turnbuckle at stock.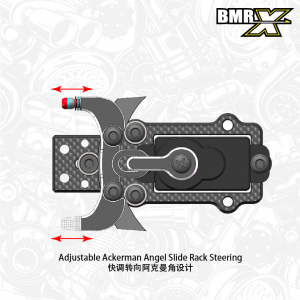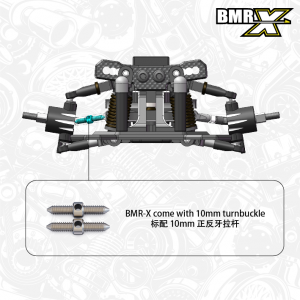 As you can see we are using the new design on the rear end of the BMR-X PRO, which is the vertically middle motor design, the weight distribution on the left and right of the chassis are more balanced, also the motor at the middle so the center of gravity move backward, which greatly improves the performance of BMR-X PRO to the old BMR-X. BMR-X PRO not only adopts a new design for the internal transmission part of the gearbox, but also the shape is also completely different from the first-generation BMR-X.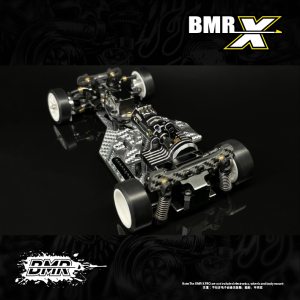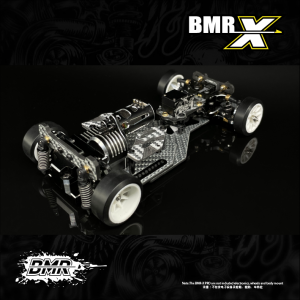 Has more adjustable holes from the new rear hub carrier and rear lower arm.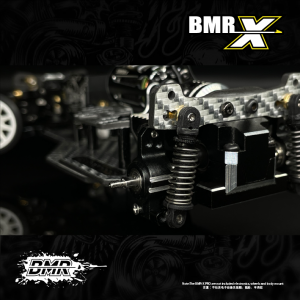 Also the BMR-X PRO have the quick release battery holder, the wheel base adjustable from 99.5 mm to 117mm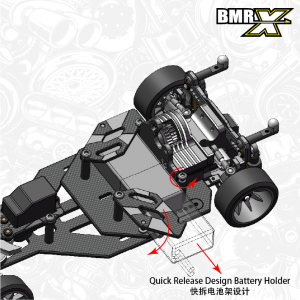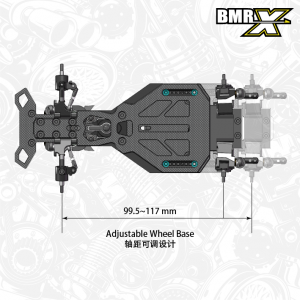 The BMR-X PRO are using the silver carbon parts make it looks special, the design concept comes from our Silver Wolf kit.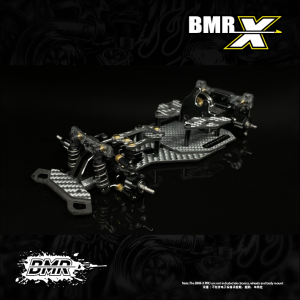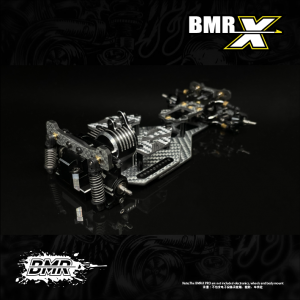 PS: the BMR-X PRO are the chassis kit (not included electronics, wheels, body mount and body shell.)
Related posts